Articles you may Like
RBI Governor says 'one-eyed' Phrase taken out of Context – Mr. Rajan said that India's international reputation is of a country with great promise.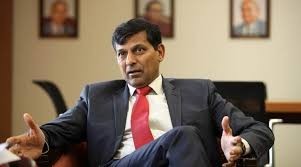 Facing criticism from various quarters, including from the Central Government Ministers, on his 'one eyed man king' comment made on the domestic economy, RBI Governor Raghuram Rajan clarified that his intent was to signal that India's outperformance was accentuated because world growth was weak.
"I think we have still to get to a place where we feel satisfied. We have this saying – 'In the land of the blind, the one-eyed man is king'. We are a little bit that way," Mr. Rajan had said when asked for his take that India is often seen as a bright spot among global economies.
The RBI Governors comment invited criticism from several ruling Bharatiya Janata Party (BJP) government Ministers, including Finance Minister Arun Jaitley and his deputy Jayant Sinha and also Commerce Minister Nirmala Sitaraman.
"Speaking to a foreign journalist the other day, who asked what it felt like to be the bright spot in the world economy, I used the phrase "Andhon mein kana raja" or "In the Land of the Blind, the one-eyed man is king…My intent was to signal that our outperformance was accentuated because world growth was weak, but we in India were still hungry for more growth," he said on Wednesday.
"His choice of words, the metaphors that have been used, are unnecessarily giving a handle to people like Mani Shankar Aiyar to give quirky interpretations like 'who is this one-eyed king that Raghuram Rajan is referring to?' I would like people like Raghuram Rajan, who know the truths behind the economy and the dynamics of the economy, to be able to speak with better choice of words," Ms. Sitaraman told.
Mr. Rajan said that India's international reputation is of a country with great promise, which has under-delivered in the past. "This is why we are still the poorest country on a per capita basis among the BRICS."
More generally, every word or phrase a public figure speaks is intensely wrung for meaning. When words are hung to dry out of context, as in a newspaper headline, it then becomes fair game for anyone who want to fill in meaning to create mischief. Worst, of course, are words or proverbs that have common usage elsewhere, because those can be most easily and deliberately misinterpreted. If we are to have a reasonable public dialogue, everyone should read words in their context, not stripped of it. That may be a forlorn hope! Rajan said.
He further added, Gandhiji used to say "An eye for an eye will only make the whole world go blind". Clearly, what is implied is that the whole world going blind is not a desirable state of affairs. One might take umbrage since it suggests blindness is an inferior state to that of being able to see, and the saying could be seen as discriminatory. Yet Gandhiji's focus was on the absurdity of a policy of revenge, not on blindness, and his intent was not to disparage the blind.
While Mr Rajan called for improvement in public dialogue and that speakers have to be more careful with words and not be gratuitously offensive.
"At the same time, listeners should not look for insults everywhere, and should place words in context so as to understand intent. In other words, for effective communication and debate, rather than the angry exchanges that we see on some TV shows, we need both respect and tolerance," he said.
And he also adds a word of caution. "The greatest danger of all is that we do not communicate or debate, for then we will allow distorted stereotypes to flourish unchallenged, and divisiveness to increase. In a country like ours, conceived and flourishing in diversity, that will truly be a disaster."
Source: The Hindu