Articles you may Like
Railway Budget 2016 – Tough Task Ahead – We also have the burden of the 7th Pay Commission of Rs.32,000 crore," said Mr K.C. Jena, who served as Railway Board Chairman between 2007-2009.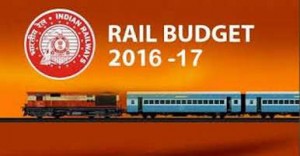 Former chiefs of the Railway Board believe that Union Railway Minister Suresh Prabhu will have a tough task on his hands when he presents his second budget on Thursday as the public utility is slipping shar ply on its financial targets.
"Unfortunately, the performance of railways has not kept pace with what has been planned. The total earnings – freight and passengers – have dropped dismally. I understand the total gap is about Rs. 17,000 crore. We also have the burden of the 7th Pay Commission of Rs.32,000 crore," Mr K.C. Jena, who served as Railway Board Chairman between 2007-2009, said at a discussion on the railway budget organised by Assocham.
"Therefore, the railway budget this year is going to be a really tough one," he said.
He suggested steps such as improving freight business, increasing passenger fares, strengthening network in strategic business routes, forming strategic joint ventures with stakeholders, reducing working expense and reducing staff strength.
While supporting an increase in both passenger and freight charges, Mr R.N. Malhotra, who also served as Railway Board Chairman (2001-02), said the budget should focus on the management of rail construction companies so that there are no project delays.
He also said that proper research should be done before the railways take up new projects which later prove to be non-viable.
He said it will be a continuation of the last year's budget as far as projects are concerned.
Unlike the practice adopted by the previous governments, the Rail Budget 2015-16 didn't announce any new train service or manufacturing unit.
The board veterans were of the view that the railways should prioritise shoring up freight revenue. Freight volumes grew only 0.9 per cent from April-January against the budgeted estimate of 7.7 per cent for this entire fiscal.
"Freight is the bread winner for the Indian Railways.
"The railway minister spelt out his strategy – rationalising concession, e-catering, monetising rail property, branding, redevelopment of stations, etc. All these things are going to build the image of railways but they are not going to bring you the right amount of money for development.
"Therefore, it is the freight which should be the prime thing," Mr. Jena said.
Another former board chairman felt Indian Railways should develop friendly mobile applications, especially to attract youth.
"Railways is not so (mobile) application-friendly. Although they have developed a lot of applications they are not advertised so well.
A passenger must know on what platform the train is coming, where the coach position is and on what stations I can order food—all that could be done through a mobile app and this is one thing that is missing," Arunendra Kumar, who was the Railway Board Chairman in 2013-14, said.
Source: The Hindu