Pakistan in Aggressive Mode – Says Peace Process with India Suspended
Pakistan in Aggressive Mode – Swarup said the Pakistani JIT's visit was on a reciprocal basis.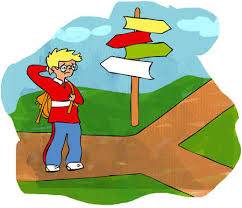 Pakistani envoy Abdul Basit said on Thursday the dialogue with India is suspended as there are no plans for the foreign secretaries to meet, while hinting that the NIA will not be given access to JeM chief Masood Azhar for the probe into the Pathankot attack.
"There is no meeting scheduled as of now. I think at present the peace process is suspended," Basit told reporters at a function in delhi.
The assault on the Pathankot airbase, blamed on Pakistan-based Jaish-e-Mohammed, disrupted fresh efforts to place troubled bilateral ties on an even keel and Basit's remarks reflected a new low in the diplomatic impasse.
"I would say the dialogue is suspended," Basit said during an interaction at the Foreign Correspondents Club, responding to a question on the status of the comprehensive dialogue announced by external affairs minister Sushma Swaraj and Pakistan's foreign policy chief Sartaj Aziz last December.
Basit created a stir by saying a Pakistani joint investigation team's (JIT) visit to India to probe the Pathankot attack was not based on reciprocity — the complete opposite of what external affairs ministry spokesperson Vikas Swarup said several times though the day.
"The visit of the Pakistan JIT was not based on reciprocity, but on a spirit of cooperation," Basit said when asked whether an NIA team would be allowed to visit Pakistan.
Asked specifically if this meant Pakistan wouldn't allow the NIA to visit, he said, "You can draw your own conclusions."
Basit said there could not be any "short cut to achieving a lasting peace". He added, "Nor does cherry-picking work. What we need is to engage uninterruptedly, comprehensively, and meaningfully."
Swarup said the Pakistani JIT's visit was on a reciprocal basis. Indian officials said Basit's statement went against the terms of reference for the JIT's visit.
"The work of the JIT in India was as per the terms of reference that were agreed between the two governments through their respective foreign offices. They are on reciprocal basis and in accordance with existing legal provisions," Swarup said.
Government sources said if Basit's comments reflected a shift in the Pakistan government's policy, this should have been "conveyed to India through appropriate channels".
A source said: "This should have been conveyed through Pakistan's Foreign Office, rather than the envoy's statement to the media."
Source: BS