No Pay Commission Required for this Hike! – The salary hike issue would be debated further and a final decision was yet to be taken, it added.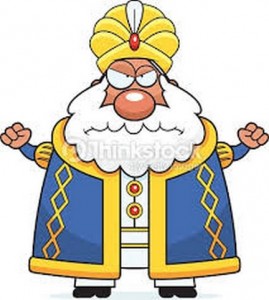 The Telangana government is examining the issue of increasing the salaries of MLAs and MLCs in view of their "grossly inadequate" pay structure.
Toeing the line of several states which have raised the salaries of their elected representatives, the Telangana government too is in the process of increasing the salaries of MLAs, MLCs and those who are holding cabinet-rank posts in the state by three folds.
Following a series of representations from all-party elected representatives to the chief minister and Assembly secretary Rajasadaram during the last Assembly session, Chief Minister K Chandrasekhar Rao has held discussions on the matter.
In Telangana, all ministers, Assembly speaker, deputy speaker, Council chairman and deputy chairman, government whips and leader of opposition get cabinet-rank salary. All other MLAs and MLCs get Rs 95,000.
Now read what the CM had to say:
"All this put together, the expenditure on the government is Rs 14.94 crore a year. This is just 0.001 percent of the `1.15 lakh crore budget that these MLAs and MLCs are passing in the legislative bodies," the CM felt but noted that there was a wrong perception of the salaries of MLAs and MLCs.

But the truth is the salary they are drawing now is not sufficient for them to meet their expenses. "An MLA has to tour villages, mandals and his constituency apart from making rounds of the capital city of Hyderabad," Rao said, adding that MLAs who are members of various Assembly committees have to spend more on the visits of the committees.

Apart from these, they also have to take care of party activists and leaders, incur heavy expenditure on diesel and other transportation charges and also at times bear the expenditure of their gunmen, drivers and personal assistants.

The elected representatives also get several requests from the common man and they have to spend money on them too. "All this might cause an expenditure of Rs.3 lakh for an MLA," the chief minister opined.
The Delhi Assembly recently approving a hefty hike in basic salary and allowances of its members was also discussed at the meeting, the release said.
The salary hike issue would be debated further and a final decision was yet to be taken, it added.
Source: The Indian Express