Nanded Sena MLA Pulls Chain to Protest against Railways – Nobody bothered to hear us. No railway officials turned up," he said.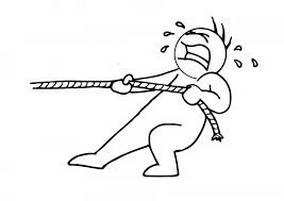 After much hue and cry over holding up an outstation train with 2,000 passengers on-board for about an hour at CST, the Shiv Sena MLA from Nanded South constituency Hemant Patil tried to defend his action saying he did not allow the train to move to protest the poor services railway was offering to the people and MLAs.
"Railways are giving poor services to people and MLAs. Despite holding several meetings with them to ensure clean beds, sanitized toilets and better services, no change was seen. Hence, for questioning railway authorities, we did not allow the train to move," Patil said. He was travelling in Devgiri Express along with an associate. Both were allotted 'side' seats 35 and 36 in the 2nd AC coach of Nanded-bound Devagiri Express, on Wednesday.
The MLA also claimed that two former ministers, Suryakanta Patil and Jaiprakash Mundada, travelling on the same coach were given upper berths and side berths, which is why he pulled the chain so that the DRM can be called and the issues could be addressed. "Nobody bothered to hear us. No railway officials turned up," he said.
Patil also circulated a video to the media, in which a rat could be seen eating food kept on a table inside the coach, along with a letter that he has submitted to speaker of legislative assembly as point of propriety, on the issue of cleanliness inside trains.
Central railway has already ordered a probe into the issue, however, officials claim that the MLA's allegations are baseless. A senior official said that as Devgiri train originates from CST, there was no chance that wash basins inside the coaches were chocked as they are properly cleaned before departure of any train. Commuters, however, supported the issues raised by Patil but they were against his way of protest.
Meanwhile, the RPF has registered a case against an unidentified person, under section 141 of railway act, for delaying train by pulling chain.
Source: Hindustan Times