Mohali SSP has properties worth Rs 152 Crore – The officer has had two terms as Mohali SSP, first between 2009 and 2013 and from 2015 till now.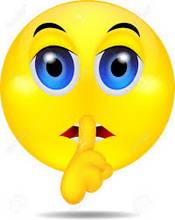 Senior superintendent of police (SSP) Gurpreet Singh Bhullar. The top cop has properties worth Rs 152 crore, according to the latest property returns of IPS officers uploaded on the Union home ministry website.
Bhullar who has had the longest term as SSP of Mohali has shown 16 properties that include eight residential, four agricultural and three commercial plots. His assets include a Rs 85-lakh commercial plot at the venerated Barakhamba Road in central Delhi along with a 1,500 square-yard vacant plot in Delhi's posh Sainik Farms. His most expensive asset is pegged at Rs 45 crore and mentioned as "uncultivable land" in village Bariali in Mohali. According to the documents, most of the properties have been inherited. Bhullar has given the source as "ancestral property flowing from grandparents" in many cases.
The officer has had two terms as Mohali SSP, first between 2009 and 2013 and from 2015 till now. Bhullar has shown the date of acquisition for at least 12 properties as January 11, 2013.
He is among the 130-plus IPS officers from Punjab who have submitted details of their properties registered under their own name or spouses or parents, as part of mandatory immovable property returns (IPRs) that have been made public since 2011.
Union home ministry records reveal that the total worth of properties declared by Punjab's IPS officers is around Rs 500 crore.
Among the senior cops, current Punjab Police chief DGP Suresh Arora has shown properties worth Rs 4.1 crore. Former DGP Sumedh Saini has listed properties worth Rs 16.6 crore and prison reforms DGP Sanjiv Gupta has given details of properties worth Rs 8.75 crore.
While Arora's last property purchase was of Rs 3.3 crore on May 30, 2013 in Chandigarh's posh Sector 18-A during his tenure as then DGP (vigilance), Saini has shown ancestral properties as far as Shimla, Mandi, Ghaziabad, Ropar including a six-acre orchard in Himachal Pradesh.Some of the IPS have not been filing the IPRs for the past few years. Many of these cops have shown huge chunks of agricultural land in Punjab or their home state such as Tamil Nadu, Andhra Pradesh and Bihar, some have declared huge incomes from the farming activity.