Articles you may Like
Is the Central Govt A Private Party? – High Court – "We are pained that you can behave like this," said the Uttarakhand High Court.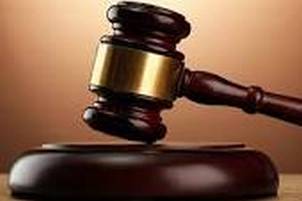 The Central Govt today received a fresh burst of criticism from the top court in Uttarakhand, which has spent the last few weeks in churn over a major political crisis.
"We are pained that you can behave like this," said the Uttarakhand High Court, when the centre said it cannot guarantee whether President's Rule will be revoked for the hill state.
The court is deciding whether the centre correctly decided in March that Uttarakhand would be governed by its representative, Governor KK Paul. The move meant that Harish Rawat of the Congress was removed as Chief Minister along with his government in its fifth year.
The court wants President's Rule to remain in effect till it reaches a verdict. If that does not happen, judges said, they are worried that the BJP will be given a chance to prove it has enough support among legislators to form the new government.
"Tomorrow, if you revoke President' Rule and invite somebody (to form the government), it will be a travesty of justice. Is the (union) government a private party?" asked the judges today.
In hearings this week, judges have been fierce in their criticism of the "hurry" with which the union government introduced President's Rule. Mr Rawat has gone to court, accusing the centre of unfairly evicting the elected government of an opposition party. But the centre has said that Mr Rawat had lost his majority in the legislature in March, as evidenced by the fact that nine of his own party members voted against the budget he presented for the state.
President's Rule was introduced by the central govt just a day before Mr Rawat, the chief minister was scheduled to take a trust vote. To win it, he would need at least 36 votes in his favour. Without his nine rebels, the Congress has 27 members. But Mr Rawat says that with the support of independents, he can prove his right to lead the government.
Source: NDTV