Articles you may Like
Increase Railway Passenger Fares – Assocham – Due to high freight charges, Railway's market share in freight has eroded.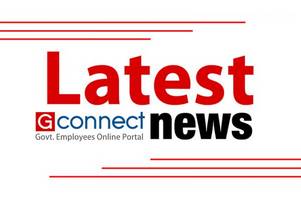 Ahead of the Railway Budget, industry body Assocham has called for an increase in ticket prices, measures to ensure passenger safety and sops to encourage movement of freight.
"There is lack of political will to raise passenger fares even though the reluctance is not shared by passengers, who would be willing to pay more provided the hike is accompanied by better services including timely arrival of trains, cleanliness at stations, safety and improvement in food," Assocham said in a memorandum submitted to Railway Minister Suresh Prabhu.
It said increasing passenger fares will reduce the "drastic losses" incurred by the Indian Railways on passenger traffic at present. "Passenger losses (including suburban and non-suburban) have grown from 72 per cent of social obligation cost borne by the Railways in FY 1975 to 95 per cent in FY 2014," the memorandum added.
AK Agarwal, Chairman of Assocham National Council on Railway said the freight rates are used to cross-subsidise the passenger fares and this should be minimised.
Due to high freight charges, Railway's market share in freight has eroded.
The total share of railways in the total transportation of freight traffic has declined from 89 per cent in 1950-51 to 36 per cent in 2007-08. At present, more than 65 per cent of the earnings of Indian Railways come from freight and around 25 per cent from passengers.
Assocham asked the Minister to speed up the public-private partnership (PPP) model for modernisation of railway stations. Mr. Prabhu had announced in his last Budget that the government will modernise 400 railway stations.
The industry body asked for removal of port congestion charges for commodities related to crisis-hit aluminium industry such as alumina, bauxite, CP coke, caustic, furnace oil and also, coal. It also sought for relaxing freight charges for various industries such as steel and iron ore, which it said, "are facing one of the worst crisis of global slowdown in demand."
Source: The Hindu