Govt Health Mission Records Dramatic Surge in Surgeries – In the five years after 2009, "major surgeries" jumped manifold: 979% in Maharashtra, 470% in Karnataka, 400% in Bihar and 258% in Jammu and Kashmir.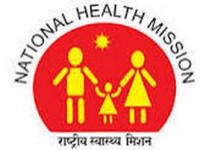 There has been a dramatic rise, in some states almost ten-fold, in the number of surgeries under the National Health Mission across India between 2009-10 and 2014-15.
Part of this surge is explained by better surgical intervention in the health care system but experts caution that there may also be the possibility of "inappropriate" surgeries being performed under existing insurance and incentive-based schemes like Rashtriya Swasthya Bima Yojana (RSBY) and Janani Shishu Suraksha Karyakram (JSSK).
In the five years after 2009, "major surgeries" jumped manifold: 979% in Maharashtra, 470% in Karnataka, 400% in Bihar and 258% in Jammu and Kashmir.
Major surgeries are defined as surgeries that require spinal or general anaesthesia. The figures are for procedures performed at district hospitals and include Caesarean sections, hysterectomy, appendix removal, gall bladder, abdominal perforation surgeries, haemorrhoidectomy (piles), hernia and various emergency surgeries.
In small states/UTs, the rise is even more sharp: 2214% in Sikkim, 1178% in Andaman and Nicobar Islands and 1501% in Nagaland.
Officials argue that this is a result of the strengthening of the health system. But they also admit that shortage of personnel in rural health centres could have affected the quality of primary and early care to necessitate more tertiary-care interventions like surgeries.
But some experts claim that the increase also points to possible misuse of existing insurance-based schemes to promote unnecessary procedures. JSSK, for example, is a scheme aimed at promoting institutional deliveries under which pregnant woman are entitled to free delivery and aftercare including free drugs and consumables, free diet up to three days during normal delivery and up to seven days for C-section, free diagnostics, and free blood wherever required. Launched in 2008, RSBY provides health cover to BPL households. Beneficiaries are entitled to hospitalisation coverage of Rs 30,000.
Says K S Reddy, president of Public Health Foundation of India: "It is true that in the past a lot of essential surgeries were not performed; that has changed following health system strengthening. However there may also be a lot of unecessary surgeries happening under programmes like RSBY, JSSK, which is essentially abuse of these insurance schemes. Hysterectomy for one is completely unnececssary, as are many C-secs. There may also be an element of lack of early care that could have prevented at least some surgeries. There needs to be a proper technical audit of procedures performed based on standard treatment guidelines to get the real picture."
Latest Rural Health Statistics (RHS) show that at primary health centres there are 9389 positions of doctors vacant. This is in addition to a shortfall of 3002 as per population norms.
A primary health centre is supposed to cover a population of 20,000-30,000, in reality each centre caters to a population of 32,944 — the country is 20% short of PHCs.
Source: IE