Fiscal impact of 7th Pay Commission hawk eyed – DBS
Increase in payment of salaries, allowance and bonus due on implementation of seventh Pay Commission would cumulatively imply a first round increase in spending to the tune of 0.2 to 0.3 per cent of Gross domestic product (GDP)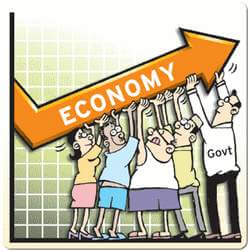 The government constitutes the Pay Commission almost every 10 years to revise the pay scale of its employees. The previous Sixth Pay Commission was rolled out in the third quarter of 2008. Now the Seventh Pay Commission's recommendations are likely to come into effect from January 1, 2016.
The Commission, which was set up by the UPA government in February 2014 to revise remuneration of about 4.8 million central government employees and 5.5 million pensioners, has already completed discussions with various stakeholders including organisations, federations, groups representing civil employees as well as defence services. It is now in the process of finalising its recommendations and will submit its report by December 31st 2015.
According to a DBS report the bulk of the impact of Seventh Pay Commission, under which salaries of government employees will be reviewed, is likely to be absorbed by the Budget of the next financial year, 2016-17. It is expected that the increase in pay and allowances could rise by 16 per cent following the rollout of the Seventh Pay Commission.
If the Seventh Pay Commission meterilise, bulk of the impact of the Seventh Pay Commission will be absorbed by the financial year 2016-2017 Budget, the DBS source pointed out. The DBS is also of the view that the increase in payment of salaries, allowance and bonus due to the 'seventh Pay Commission' would cumulatively imply a first round increase in spending to the tune of 0.2 to 0.3 per cent of Gross domestic product (GDP) in the financial year 2016-2017 putting deficit targets at risk, it warned.
It will force the Government to find new channels or re-channel fiscal savings, restrain spending elsewhere or renege on the fiscal deficit targets, DBS pointed out. However the DBS sources added that the full impact would get clear when the pay commission tables its recommendations later this year, likely by 31st December 2015.
Source: Business Standard