EPF- Centre will meet Trade Unions to iron out differences – The government is firm on increasing the proportion of investment from provident fund corpus in equity markets via ETF.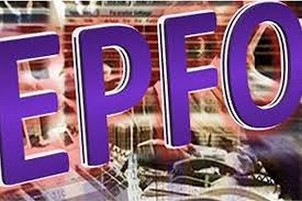 Labour ministry officials, led by Minister Bandaru Dattatreya, will meet trade unions in the second week of September to iron out differences over increasing proportion of the Employees' Provident Fund (EPF) to be invested in the stock market.
The government is firm on increasing the proportion of investment from provident fund corpus in equity markets via the exchange traded fund (ETF) route to 10 per cent, from the current 5 per cent.
A senior labour ministry official said, "It is almost certain that the quantum of investment will go higher. The finance ministry has already allowed Employees' Provident Fund Organisation (EPFO) to invest up to 15 per cent. Even without the approval of trade unions, it can be taken forward." According to the official,  the impending strike on September 2 was stopping the government from making any announcement over Increasing Proportion of the EPF to be Invested in the Stock Market, hence it wants to consult the trade unions unions before taking the decision.
According to a report prepared by the Financial Investment and Audit Committee (FIAC) of EPFO, the current allocation of 5 per cent of incremental flows to equity may not be adequate for meaningful contribution to the overall portfolio return of EPFO. "Equity currently constitutes less than 1 per cent of EPFO's total corpus, compared with the global average of 30 per cent. At current allocation of 5 per cent, it may take around 15 years for equity investment to become 5 per cent of EPFO's total corpus," the report said.
The expert group recommended the allocation to equity can be made 10 per cent in the current financial year. The committee even said going forward, an allocation of over 10 per cent to equity may be considered based on experience and market conditions.
In the last financial year, the EPFO entered the stock market for the first time following a suggestion by the finance ministry.
EPFO had started investing up to 5 per cent of its investible deposits in ETFs in August last year. So far, the body has invested Rs 7,468 crore in two ETFs till July-end and has attained a return of 7.45 per cent. Of the total amount, 75 per cent is being investment in the Nifty and the remaining 25 per cent in the BSE.

Earlier, in an interview, Dattatreya had hinted the government might invest a higher proportion of EPF money in ETF. "Naturally, it will go higher. We have called portfolio managers and stock analysts and seen their presentations," he had said.
Source: BS