CBI Arrests EPFO Commissioner on Corruption Charges – A case under the provisions of the Prevention of Corruption Act, 1988, was registered against the accused.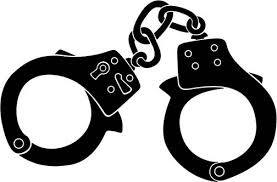 The Central Bureau of Investigation (CBI) on Monday arrested S. Durga Prasad, Regional Commissioner (Chennai Region), Employees Provident Fund Organisation, two Enforcement Officers and four others in connection with a corruption case.
Administrators of a Chennai-based educational trust, which runs a deemed university offering medical, dental and engineering courses, have also been cited as accused in the case.
According to sources in the agency, the CBI's Anti-Corruption Branch received a specific input that Mr. Prasad had demanded Rs.25 lakh as bribe for favouring the educational institutions' group in a case relating to subterfuge of wages paid to employees for the purpose of Provident Fund deduction/ remittance.
On information that the bribe was paid, a special team intercepted an SUV in which Mr. Prasad and his friend Raja were travelling on Monday. A sum of Rs. 14.5 lakh, alleged to be part of the bribe, was seized from the vehicle. The money was handed over to the official by Sengottaiyan, Estate Officer-cum-Public Relations Officer of the institution.
A conduit, Sudalaimuthu, who organised the deal, took Rs. 50,000 as his commission. A part of that money was seized, the sources said. Besides Mr. Prasad, Raja, Enforcement Officers Ezhumalai and Manikandan, Sudalaimuthu, his manager Suryanarayanan and Sengottaiyan were arrested.
A case under the provisions of the Prevention of Corruption Act, 1988, was registered against the accused. The SUV was confiscated by investigators.
Simultaneous searches were conducted on the residence/office of the Regional Commissioner and 18 other places, leading to the recovery of several incriminating documents. The searches were continuing when reports last came in.
An investigation was on to check the number of employees in whose accounts the subterfuge of wages was resorted to for misappropriating PF deduction/remittance and the quantum of funds involved. Those arrested were produced in a special court and remanded in judicial custody. The CBI will seek the custody of the accused for further investigation, the sources added.
Source: The Hindu