Articles you may Like
Budget 2016 – Salaried People's Expectations Unmet by Jaitley – Pollution cess of 1 per cent on small petrol, LPG and CNG cars.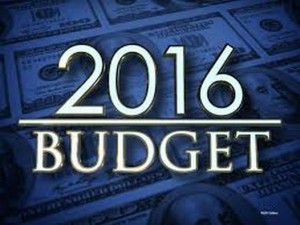 Contrary to the previous budget, there was almost nothing for the salaried class to read up on in the Finance Minister's annual budget this year. Here are the few pin points from Jaitley's budget, that relates the 'common man':-
Pollution cess of 1 per cent on small petrol, LPG and CNG cars; 2.5 per cent on diesel cars of certain specifications; 4 per cent on higher capacity vehicles.

1st home buyers to get addl deduction of Rs 50,000 on interest for loan upto Rs 35 lakh. Cost of house should not be more than Rs 50 lakh.

Car prices, including those of mass market small ones, are set to go up as Finance Minister Arun Jaitley today proposed to levy an infrastructure cess of up to 4 per cent on various kinds of vehicles.

Excise duty on Tobacco products increased by 10-15%.

Tax on blackmoney declared will be 30 pc plus 7.5 pc penalty and 7.5 pc surcharge.

15 per cent surcharge on income above Rs 1 crore.

0.5 pc Krishi Kalyan Cess to be levied on all services.

Excise 1 pc imposed on articles of jewellery excluding silver.

Jaitley says levying heavy penalty for non-payment of tax has led to high litigation. Proposes to modify penalties scheme.

Deduction for rent paid will be raised from Rs 20,000 to Rs 60,000 to benefit those living in rented houses.

Ceiling of tax rebate for tax payers with up to Rs 5 lakh annual come to be raised to Rs 5000 from Rs 2000 currently.

Shopping malls to be allowed to open on all seven days of week; a model shops and establishment bill to be circulated to states.

A new health protection scheme to provide cover up to Rs. one lakh per family; top up of Rs 35,000 for people above 60 years.
Source: The Indian Express