Budget 2016 – Don't Expect a populist Budget – India needs a small powerful corporate sector as well as strong powerful agriculture sector, he said.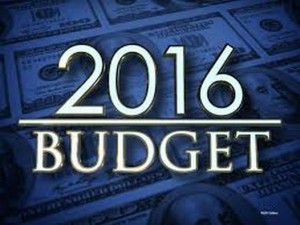 Finance Minister Arun Jaitley on Saturday said the government per se is not against subsidies, but maintained that these are meant for the needy and not the wealthy, remarks that come a day after Prime Minister Narendra Modi spoke of rationalising and targeting of such benefits.
He also indicated that his upcoming Budget will not resort to "sheer populism" for good ratings, but will focus on structural reforms.
"Prime Minister had a valid point and the valid point is at the end of the day, the government per se is not against the concept of subsidies," he said while speaking at The Economic Times Global Business Summit here.
With 25 per cent of the people below poverty line, a very large section of population is entitled to cheap food while the farm sector stress too has to be supported.
"If you look at the whole structure of the Indian economy, its agriculture sector, particularly in the last two years due to the poor monsoon, has been stressed. Therefore, you need to put funds in that particular sector. Therefore, there would be targetted subsidy," he said.
Mr Jaitley said the Prime Minister had on Friday stated that subsidies were being rationalised and not abolished.
"I think that is the correct statement. They must be targetted to people who are entitled to it, not for the wealthier people," he said.
PM Modi, he said, was correcting the "imbalance in the discourse" where rationalisation of subsidies is often construed as abolition of subsidy.
"He said, therefore, there are segments which are entitled to it. Therefore, there would be a target," Mr Jaitley said, adding that people don't use the same context while giving some kind of tax breaks to other sections of the economy.
India needs a small powerful corporate sector as well as strong powerful agriculture sector, he said.
"I don't think we can put these two sectors in conflict with each other. You need to make sure every sector of the economy grows," the minister added.
Mr Jaitley said the Indian economy has to be put on a sounder platform.
"The Budget has to weigh the areas of weaknesses where investments are required. Therefore, I have to pitch in that direction. If a Budget for the cause of ratings goes in for sheer populism, it's not necessary that the cause of economics or even sounder politics that we are aiming at (is served)."
Mr Jaitley said the government would not pursue retrospective tax claims and added that he would like the remaining two or three disputes to get resolved "as expeditiously as possible".
Taxes which are payable must be collected but "there must not be unfair taxes" as unfair assessments bring "bad name" and no revenue, he said.
Jaitley highlighted the need for carrying on structural reforms, saying the focus should be on infrastructure, irrigation and farm productivity.
"We probably have potential to have a growth that is higher than what we have achieved. This 7-7.5 per cent is not our optimum range. The Indian normal is 8-9 per cent category. And it is only when you grow at that pace, you can get rid of poverty," he said.
Source: The Tribune