BSNL introduces Online pre-paid recharge service
BSNL has recently introduced online recharge service for its prepaid customers. It's a boon to all prepaid customers who have access to their bank account through Internet, as they had to depend on local dealers to recoup their prepaid mobile account so far.
The Interface for this prepaid mobile recharge looks cool and easy. Let's check the flow step by step.
You have to register with your details by signing up in this Page if you are using this service for the first time. You can use the chosen login id and password for later use.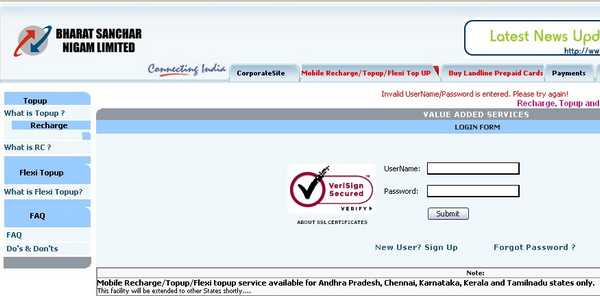 After logging in, you will be landing to the following interface where you have to choose the type of recharge you wish to make viz., Regular recharge, top-up, flexible top-up etc.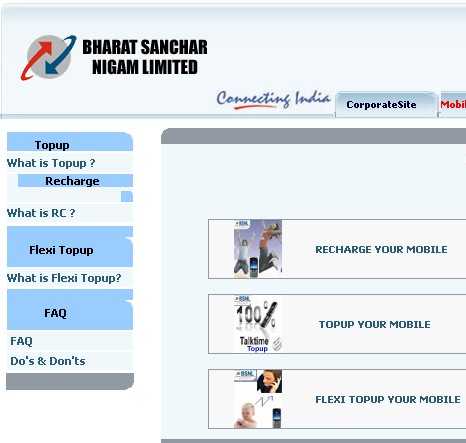 Then enter the mobile number for which recharge is required and then select the amount to be recharged from the list of denomination.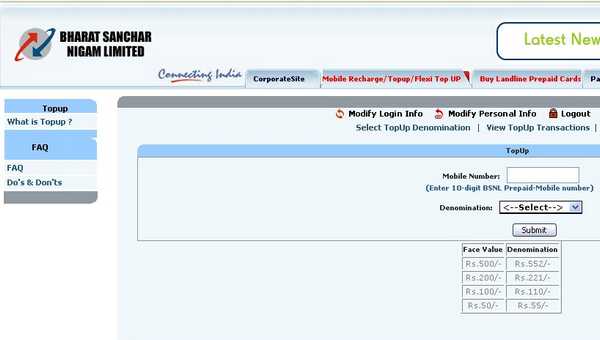 Here you get the confirmation page that gives you summary of details entered by you so far. If you want to change any of the details go back to the previous pages.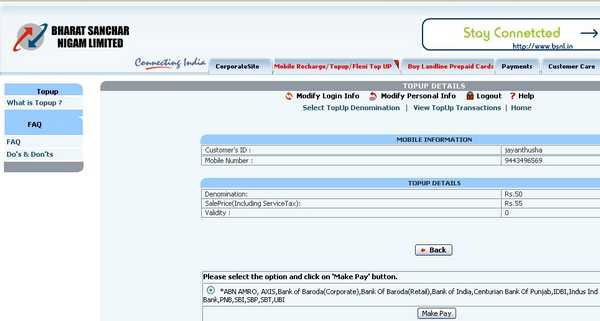 You get the page here where you have to select the bank in which you have account with internet banking facility. Now you will be redirected to the bank website where you have to give your internet bank user name and password.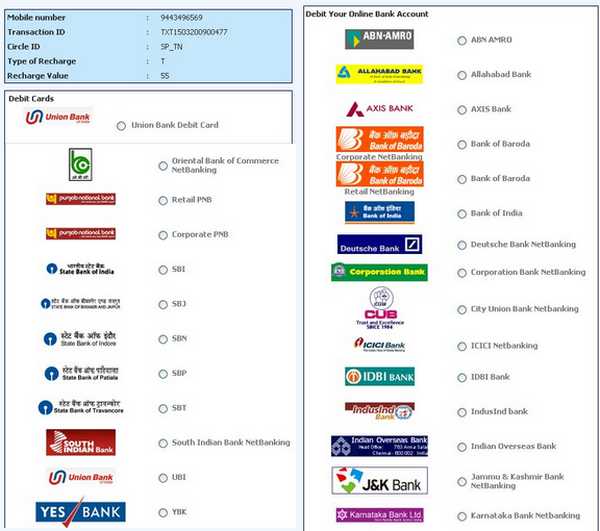 If the internet bank account payment is successful, you will get the following ackowledgement from BSNL for having received the amount and recharged your mobile account.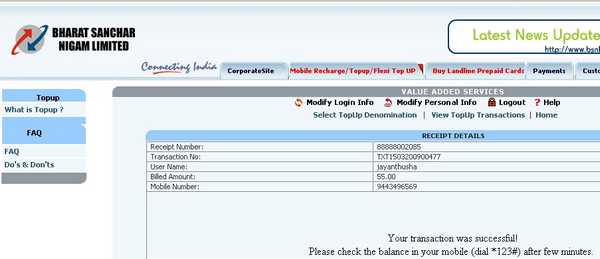 Check this BSNL online prepaid mobile recharge registration page