Mr.R.Rakesh, who is studying Electrical and Electronic Engineering (B.E, EEE, 3rd Year) at Sri.Sairam Engineering College, Chennai is the author of this article. He is the only son of Mr.Rangadurai, Superintendent of Customs, Trichy

Photographed by R.Rakesh
What you could make out from the above photograph?
Yes. You are exactly correct. It resembles a man's face who is lying and looking up the sky.
It's a scenic beauty of Thalaimalai hills in Tiruchirapalli district of Tamilnadu. The view of the hill in the above photograph can be seen only from a village nearly 5 Kms from the hill. When I shot this photo it was dawn and you could see that it's a great sight.
The hill is off Trichy –Salem highway.
There is a Vishnu temple at the top of the hill which is an esthetic beauty. We could feel the absolute silence on the top of the hill, a perfect atmosphere for divine service.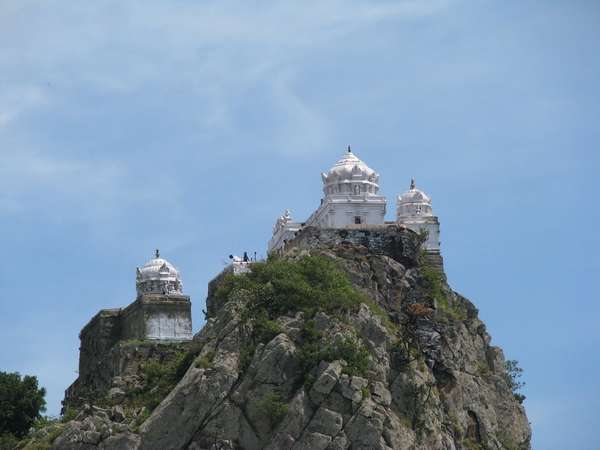 The temple is open only in the Tamil month of "Puratasi" (Mid of September to Mid of October). During this period, people from surrounding areas would come to this temple and worship.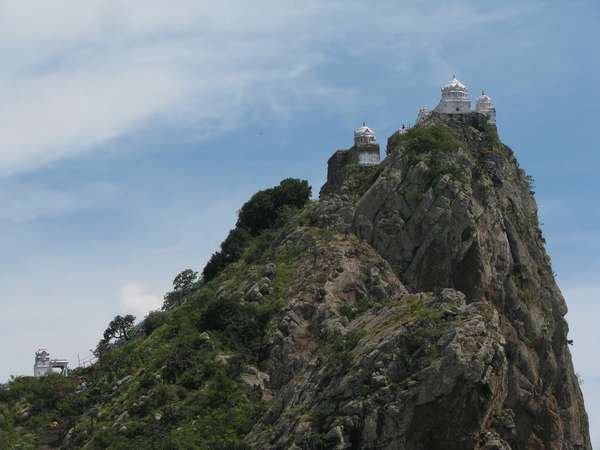 The temple is atop nearly 2300 Feet above sea level. The platform surrounding the temple is of very minimal width. People have a ritual of going around the temple about 100 times.
The platform leads down to a deep valley. But even people aged more than 65 years fearlessly go around temple to complete the ritual.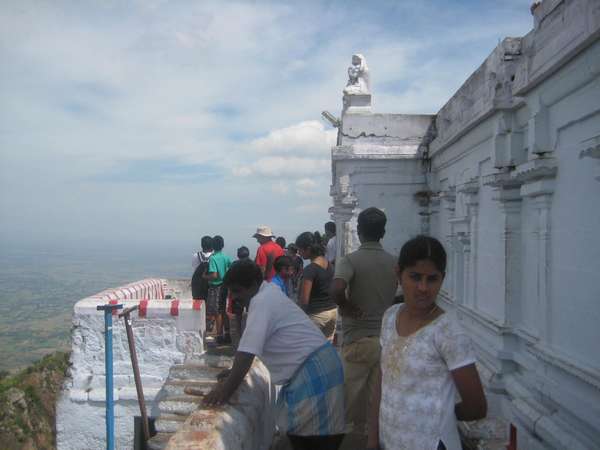 The path to the temple itself is steep with a beaten path of rocks and stones, and narrow steps in few places.
The hill is also getting famous for trekking activity. It's a favorite point for many in and around Trichy, especially students for whom trekking is their hobby.
With due credit to Trichy Trekkers club and their members I provide here Thalamalai Hills trekking experience written by students of National Institute of Technology, Trichy. Thank you guys.
Thalaimalai Trekking Experience-I
Thalaimalai Trekking Experience-II
Thalaimalai Trekking Experience-III
Thalaimalai Trekking Experience-IV
Thalaimalai Trekking Experience-V
Check this Trichy Trekkers Club Site for their latest activities