IDBI Bank Strike from Today – Unions to Protest Arun Jaitley's Stake Sale Proposal
IDBI Bank Strike from Today –
The IDBI Bank strike has support from all major trade unions.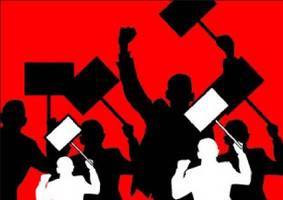 Officers and employees of IDBI Bank are going on strike from Monday to protest against the govt's plan to pare its stake in the lender. The IDBI Bank has around 17,500 employees. For convenience of customers, IDBI Bank had opened its branches on March 26, which was an official holiday for banks. "We will also try to keep some of our branches open during the strike period to help customers do their transactions," an official said. The bank will continue with its basic treasury operations during the period, he added.
The IDBI Bank employees have demanded a written assurance from the government that its stake in IDBI Bank will not be reduced below 51 per cent. The government currently has 72 per cent shareholding in the bank.
The IDBI Bank unions and management had two conciliation meetings with the Mumbai labour commissioner earlier this month but failed to resolve their differences. "We had two meetings with the labour commissioner on March 18 and 21 but both the meetings failed and we are going ahead with the four-day strike," said an office bearer of the United Platform of IDBI Bank Unions.
The IDBI Bank strike has support from all major trade unions, including the Rashtriya Swayamsevak Sangh-supported Bharatiya Mazdoor Sangh (BMS). In Delhi, officers and employees will hold a protest at the Jantar Mantar, a popular agitation venue. They're likely to be joined by leaders of BMS, the Congress-affiliated Indian Trade Union Congress and Left unions All India Trade Union Congress and Centre for Indian Trade Unions.
This is the second such strike on the issue. The first was one in November, when the government had first proposed reducing its stake. On February 29, Finance Minister Arun Jaitley in his budget speech had said: "The process of transformation of IDBI Bank has already started. The government will take it forward and also consider the option of reducing its stake to below 50 per cent."
The unions have demanded that orders to suspend officers who'd during the meetings put forth the point of view of others against the government's decision be rescinded. "We are opposed to the government move. The government needs to consult all stakeholders, including the unions, before taking any decision. We are against this 'trial and error' method to privatise banks because of increasing non-performing assets without any intent to make it work," said Ashwini Rana, vice-president, National Organisation of Bank Workers, affiliated to BMS.
The strike will be nation-wide, except in Karnataka where the High Court has restrained the unions from any kind of protest or strike.
Source: BS