7th Pay Commission – Confederation of CG Employees hold mass dharna
7th Pay Commission – Confederation of CG Employees hold mass dharna.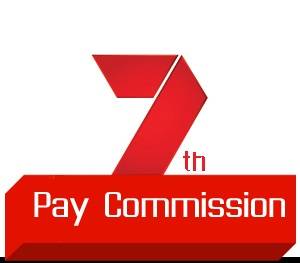 Although the mass strike planned on February 15 by Confederation of Central Government Employees has been postponed to March 16, the mass dharna programme on January 10 was held as per schedule.
Several aggrieved Central Government employees gathered at Jamnagar House Complex at India Gate. Holding the day long dharna, Confederation demanded the implementation of 21-point-charter of demands.
One of the primary demands of the Confederation is the rescaling of minimum salary for Central Government employees and workers. As per the recommendations of 7th Central Pay Commission, the salary of Central Government employees have been hiked to Rs 18,000. According to the Confederation, the salary hike is miniscule, and it should be at least rescaled to Rs 26,000.
Another prominent demand raised by the Confederation is the regularization of contractual workers and employees. The employee union has accused the government of hiring workers on contractual basis, rather than regularizing them.
In cases, contractual employees associated with public sector undertaking for three years have also not been regularized. Important to note is that the recommendations of 7th Pay Commission would not be applied on salaries of workers hired on contractual basis.
According to reports, the Committee of Secretaries formed after the implementation of 7th Pay Commission to look into anomalies, is considering to revise only the allowances for Central Government employees. The minimum salary is likely to remain unchanged.
National Council (Staff Side) Secretary Shiv Gopal Mishra, in a recent public statement, said that he is personally pained and grieved by government ignoring the genuine demand of increasing minimum salary to Rs 26,000. Mishra, who was leading the negotiation process last year, has urged the government to use a fitment factor higher than 2.57 for salary hike.
The 7th Pay Commission was implemented by Centre in July. However, the hike was only given in salaries, as several anomalies were raised in relation to allowances.
Moreover, to add to the agony of the employees, the government is mulling the hike in allowances without arrears.
Source: India.com