Articles you may Like
7th Pay Commission – CG Employees Grunt – Media still continues playing with Emotions.
There is a huge dissatisfaction among the central government employees against the recommendations of the 7th pay commission. However, the media is relentless and it calls it a bonanza! Everyday we see in the written and visual media, how the media is reporting again and again that the central government employees are going to buy the whole world with this great increase in their salary.
Read the following;
It could be an early Diwali for white goods marketers, vehicle makers and smartphone companies in India with the 7th Pay Commission disbursement to central government employees to take place in August and September, says a study by Tata Strategic Management Group.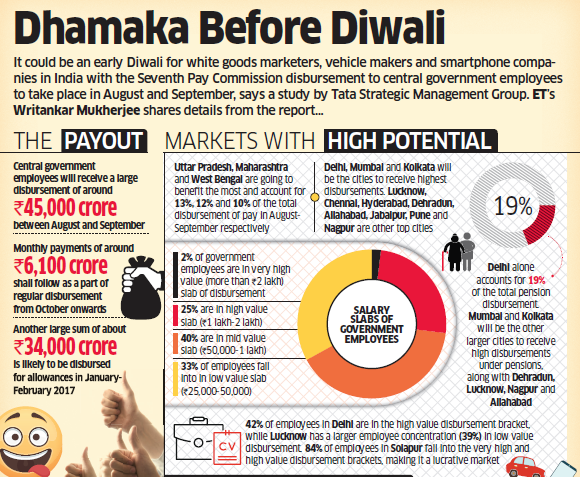 Source: ET