7th Pay Commission – एसबीआई ने रक्षा पेंशनभोगियों के लिए 3323 करोड़ रुपये जारी किए
7th Pay Commission – एसबीआई ने रक्षा पेंशनभोगियों के लिए 3323 करोड़ रुपये जारी किए.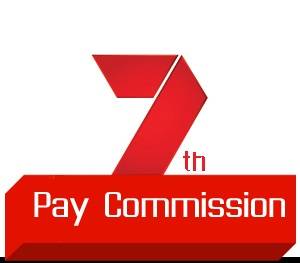 भारतीय स्टेट बैंक (एसबीआई) ने शुक्रवार को बताया कि सातवें वेतन आयोग (7th Pay Commission) की सिफारिशों के तहत 29 दिसंबर को उसने 9.94 लाख रक्षा पेंशनभोगियों के लिए 3323.24 करोड़ रुपये का बकाया जारी किया.
बैंक ने एक बयान में यह जानकारी दी. बैंक ने कहा कि सरकार के दिशानिर्देशों के मुताबिक सभी योग्य रक्षा पेंशनभोगियों को बकाया (एरियर) राशि का भुगतान किया गया है.
English Version
Public sector bank State Bank of India (SBI) said that it has released Rs 3,323.24 crore in arrears to defence pensioners as part of the 7th Pay Commission on Friday. The bank released the amount to about 9.94 lakh pensioners, Rajnish Kumar, managing director (national banking group), said in a statement.
Last month, the bank released about Rs 4,003 crore worth in arrears to 4.60 lakh retired services pensioners. The bank serves to the largest share of central government pensioners across the country and to about 50 percent of total defence pensioners.
This means that so far, roughly Rs 7,300 crore worth in arrears has been released to defence pensioners till now as per the recommendations of the 7th pay commission.